Why Women And Girls Matter
"It's still too easy to make gender equality merely an 'add on' to [aid] programs," says CARE Australia CEO Dr Julia Newton-Howes. Here, she outlines three approaches that have enabled change in some of the world's poorest communities.
The majority of the world's poorest people are female. They are more likely than their brothers to miss school to help with household chores, more likely to suffer neglect and poor nutrition in childhood, more at risk of violence and sexual abuse. They are less likely to own, control or inherit assets and face many other hurdles unique to their gender.  These arise because most societies value boys more than girls and view men as natural leaders in families and communities.
I have spent the past 25 years working to eliminate extreme poverty and now work for an organisation, CARE International, with a 70 year record of successful support for some of the world's most disadvantaged groups.  It is crystal clear that overcoming poverty and empowering women and girls are causes that must be pursued in tandem.
Much well-intentioned work sets out to assist entire communities.  Meetings and discussions may be held with community leaders to understand their situation and work out strategies to assist.  Plans are drawn up and work begins.  But if the community leaders are all men, they will pursue priorities of roughly half the population.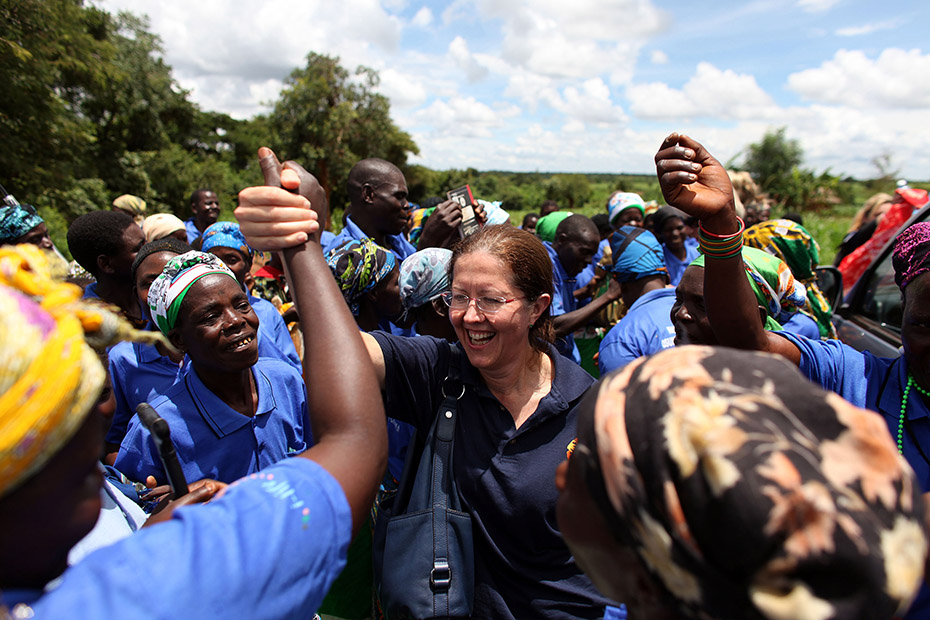 Men's priorities often relate to commercial activities they are more likely to control.  Of course, improvements here can be useful for everyone. But global analysis by the UN suggests that, on average, men in poor communities allocate around 30-40 per cent of their income to family priorities whereas women allocate closer to 90 per cent.
Women's priorities are more likely to be access to water, food, schooling and healthcare.  But while a program which addresses both men and women's priorities is better than one that doesn't, it is still not getting to the heart of the problem.
So how can we support stronger communities to ensure girls and women are valued alongside men and boys?
About 10 years ago, CARE International started a five-year inquiry into women's empowerment and gender equality, examining a wide variety of programs in 24 countries around the world.  This work, published as Strong Women, Strong Communities, describes in practical detail a framework for change as well as approaches for measuring empowerment.  Our simple findings call on all those working for gender equality and women's empowerment to pursue three approaches:
Support women themselves, their skills, knowledge, confidence and aspirations. Too many activities stop here. It is not enough to provide training or even small loans to women if their husbands or fathers refuse to let them leave the house or take control of any funds they raise.
Address the relationships through which women negotiate their lives
It is through other people that we learn our place in the world, through relationships with parents, partners and friends.  Helping women come together to discuss and pursue their individual aims, for example in savings and loans groups, can create powerful support networks.  Similarly, working with family units to provide tools which may be outside prevailing cultural norms for men and women to decide and pursue their aims together.
Formal and informal structures and norms define or dictate women's choices, linked to culture, tradition, faith or caste and ethnicity
Few structures are more profoundly influential than gender.  Our work has shown that to address the entrenched disadvantage of women and girls, it is important to work with communities to examine, question and potentially alter these structures.
Our work is most successful and transformative when we are able to work across all three of these domains.
CARE's gender equality work in Papua New Guinea
Earlier this year I visited one of CARE's projects in Papua New Guinea, which works with the local coffee industry.  In the rugged highlands, coffee is one of the few cash crops in an otherwise subsistence society.  Much of the work involved in growing, maintaining and picking the coffee is done by women, and it is extremely hard work.
Despite this pivotal role played by women, it is men who usually control the sale of the beans and decide on what happens to the money raised.  The companies that buy the coffee have been unaware of this issue. CARE has been raising awareness of gender issues in coffee production.  We are supporting the coffee industry to train family businesses and bring together wives and husbands to work together on coffee farming and consider together how the income will be used.  There is evidence of social benefits from this work, but we think there will also be long-term economic benefits through an improved coffee crop.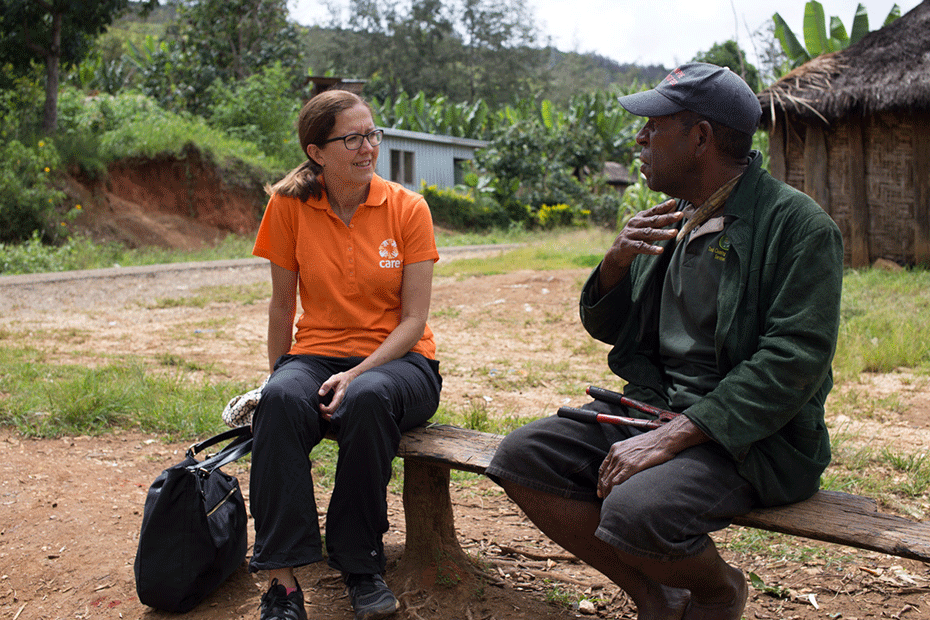 CARE is not the only organisation to recognise the critical importance of addressing gender equality.  For decades, organisations working in international development have instituted policies on "gender and development".  Since the 1990s, the World Bank has published data showing the economic benefits of gender equality. It shows that educating girls has the highest rate of return of any investment in a developing country.  Nevertheless, while all the theory is in place, there are just too few practical examples of real success.  A key factor in this is simply that it is still too easy to make gender equality merely an "add on" to programs which are discussed, agreed and designed within structures dominated by traditional hierarchies.
Last year represented a major milestone for those who follow trends in global poverty. The World Bank published data showing that the number of people living in extreme poverty had fallen below 10 per cent of the world's population – or around 700 million people.  In 1980, more than half the world's population lived in extreme poverty. This represents stunning progress.
Almost at the same time, 193 governments signed the Sustainable Development Goals and pledged to "leave no one behind" and eliminate poverty by 2030.  I was inspired by the rhetoric but to realise this bold vision we need:
Stronger advocacy on gender equality. Advocacy which demands more than policy commitments and promises but real and tangible progress.
A commitment to undertake gender analysis for any philanthropic or government investment which seeks to address poverty and social injustice.
A commitment to measure the impact of our work against gendered indicators.
As philanthropists, I ask that wherever you invest, you consider carefully the different needs of men and women, girls and boys.  Too often when we think we are working with everyone, 50 per cent of the population is forgotten. Content Source